Wow. Christmas with a 4 and a half year old, a one and half year old, and a bevy of friends and family to celebrate with, is about as good as it might get. Each year seems to get better and better, and I'm left figuring it's gotta tap out at some point? Start to wane? But, definitely not yet.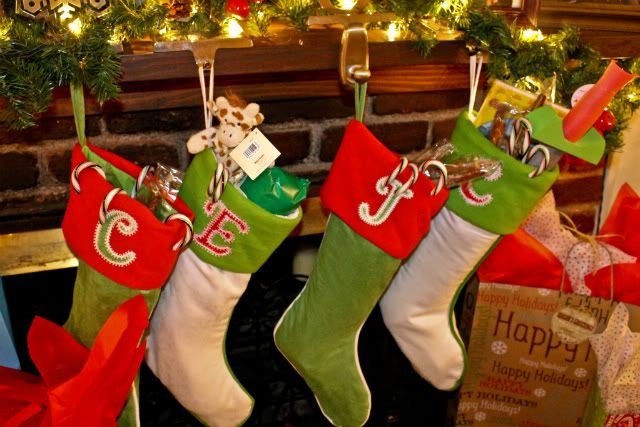 Charles and I took our roles of preparing for the kids' Christmas morning seriously. Though, thanks to one very complicated (with no instructions) City set, it was. not. easy. (I thought Charles was going to blow Santa's cover about 3 times when he started in at Christmas dinner about how difficult the set was to put together.) Our Christmas Eve's preparations were made even more challenging by the lingering of a ton of great food and wine enjoyed with friends at their traditional Italian
Feast of the Seven Fishes
. The boys were asleep the second their heads hit the pillows, and Charles and I felt not far behind. But, alas, Christmas "put togethers" had other plans.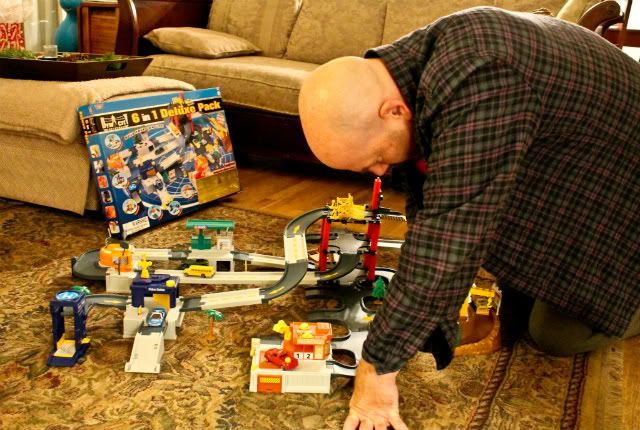 We got a late start in the morning thanks to the late night (cue the hallelujah chorus), but woke up to Christian's excited face. It made every last piece of that darn City Set worth it.
And lo and behold...Santa ate the cookies and milk we left for him and the reindeer ate all of the carrots. (Christian insisted we leave the milk for Santa in his "Christian" mug.)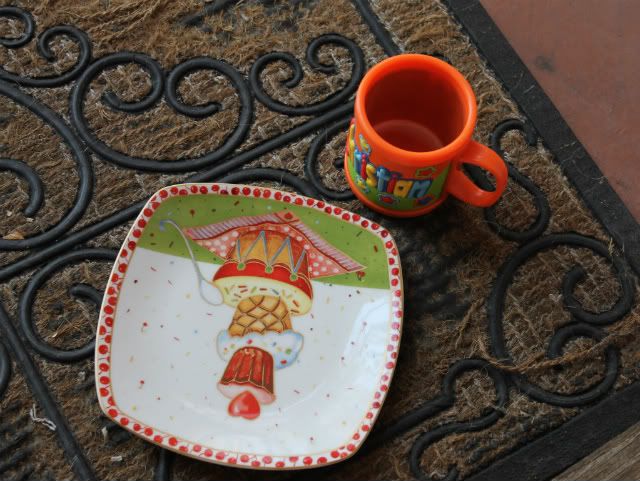 Elijah had fun opening/throwing his presents...
Elijah was just approved for Speech therapy and one of the recommended items to help with pre-speech development is photos of everyday items. Pictures of Mommy and Daddy, of course, but also things like a cup, a spoon, a dog, a cat. The real-life photographs are the first step to help develop speech. It's such a simple idea, but is so easy to overlook as a parent. Elijah's little soft photo album for Christmas is going to be our first set of basic pictures, but my goal is to do a whole binder full of pictures of different items. I sometimes wonder if I'm making it up, but we're hearing more and more first syllables out of Elijah. "Da-da" as he sees Daddy coming, "Mum" for me, and he seems to be mimicking the first sound of some words. (We were showing him a picture of an Octopus and saying, "Octopus, Octopus" and I swear (and the therapist who witnessed it, agrees) that he said, "Ock, Ock".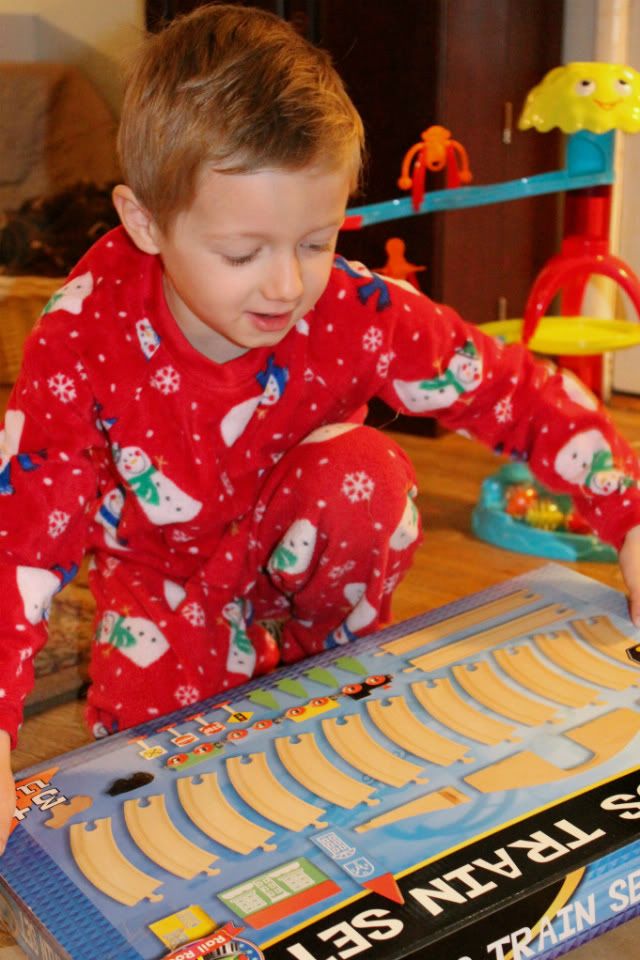 But this Christmas was really Christian's time to shine. He really "gets" it this year and as a result, it was SO much fun!! It was four days straight of friends, fun, gifts, sweets and late bedtimes.
Every good thing must come to an end, though. As we drove home from our Christmas gathering at my parents house, Christian said, "Now THAT was a good day." I couldn't agree more. I think all of the celebrating and the 'contact high' that a four year old gets from all of this Christmas stuff led to the little voice we heard in the middle of the night..."Mommy, I'm sick." Groan. I'm grateful that the "sick" happened on the let down and allowed us a beautiful, exciting and fun filled Christmas season. I'm already thinking about all that has happened this year and the fresh-start feeling that comes from turning the page onto a new year...
I'm still on my contact high, but it is slowly and gently wearing off. Now I get to just enjoy my family and some friends over the next week while all is quiet on the work front, and that couldn't sound any better to me!