It has been a jam packed week, but there is one main reason my time has been fuller than normal: the living room painting project. I have been wanting a change for our living room since before I was pregnant with Elijah, and though I loved the red walls that we chose 6 years ago, it is time for something new. Something fresh.
Glacier Blue
. I think it may actually be the perfect pale blue. I'm still in mid-project and into day 4 (almost 5) of the painting. First there was taping, then priming, and now painting...with a little priming and taping left to do in one corner because I needed to start getting some paint on
some wall, somewhere
or I was going to lose my motivation. It's a 180 degree change and I think I love it. I hope it doesn't read too bathroom blue or baby's room blue, but I almost don't care if it does, because it makes my whole house feel lighter, and I just feel serene looking at it. Much more to come on this, when the project is complete. There will be before and after pictures... Well, there will be
after
pictures. I got a little too excited and started priming before I realized that I didn't take any
before
pictures. But, I'm sure I have some photos I can use that show off the red
before
walls!
Just to make life even more chaotic, fun and challenging, I agreed to have my youngest nephew spend the night at our house while my sister and brother-in-law were out of town. WHILE I AM UNDERGOING A PAINTING PROJECT. Smart. ...But, the boys had an absolute blast, and actually went to sleep with no problems, so I'm looking forward to letting them wreck havoc in the morning while I make up some banana pancakes...
The pictures should tell the story: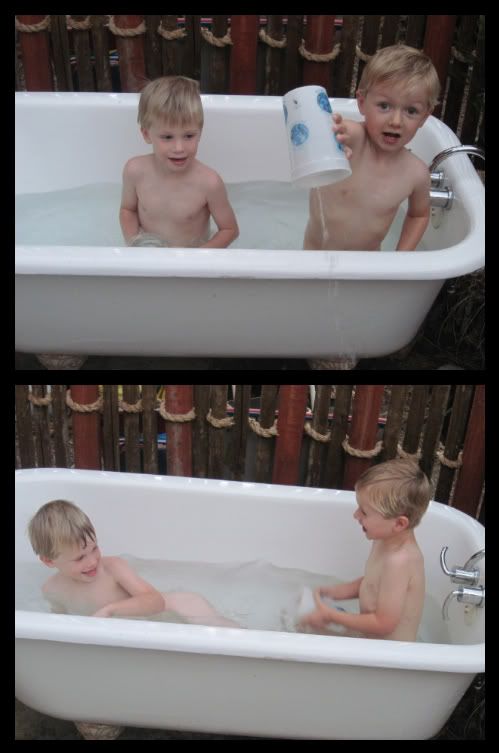 Bathtime outside!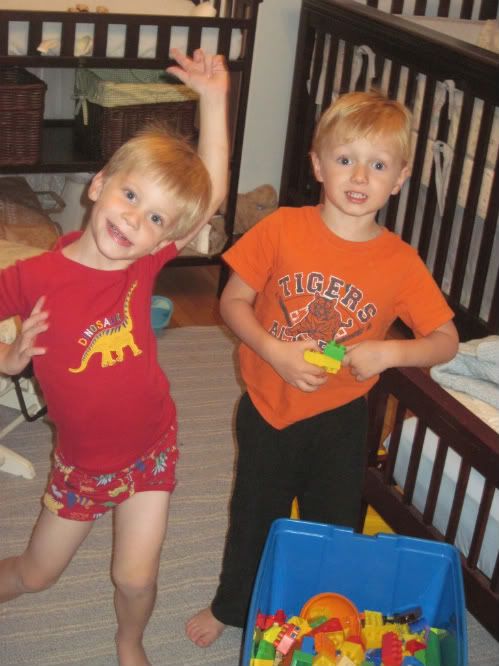 Clean up! Clean up! Everybody, everywhere...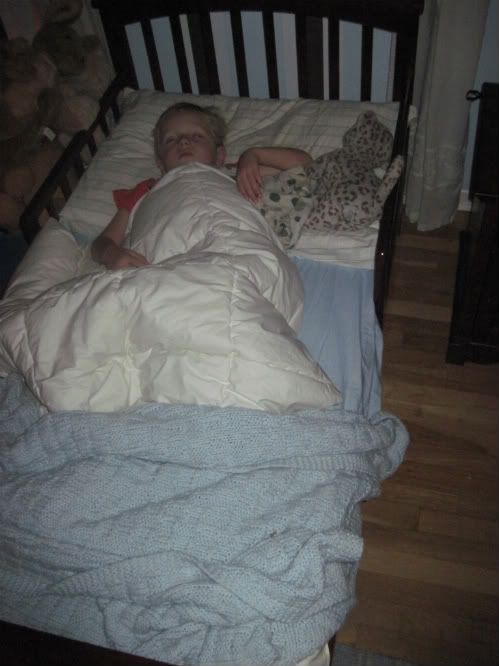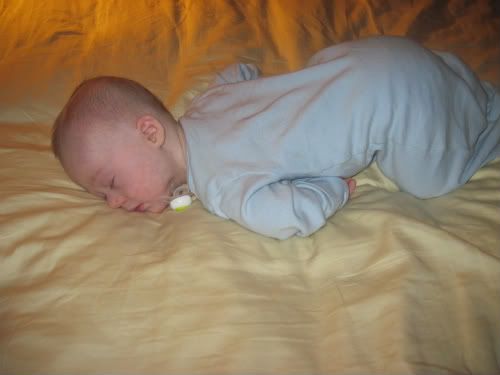 ...And peace in the house!
In the next post: Regional Center drama, the specialist I almost got in trouble, and the living room paint makeover reveal!