Has it only been a week? This has been one of those action packed weeks that left my head spinning a little- especially after coming off of the slower paced, holiday weeks where I found myself wondering what to do with myself. The recap:
I put in 3 applications for charter schools for Christian as possibilities for Kindergarten in September. The panic continues.
We were finally approved for Medi-Cal for Elijah- this is a huge sigh of relief, as even though he can be covered (Thank you Obama!! His plan is far from perfect, but we are one of the families that his initiatives are actually helping!), his rates can be increased up to 100% and increase every year after that. Sigh. We got the official letter on Friday and I'm calling to make some appointments tomorrow!!
Elijah was cleared for Speech therapy and we start with in-clinic visits a week from Thursday (all of our other therapies are in our home and work around Elijah's schedule, but Speech is one of those areas in high demand and there were no therapists available for in home visits.) We were lucky enough to find a center very close to our home and the therapist was the one who evaluated Elijah, so I'm thrilled because I was very impressed with her!!!
We got a new washer and dryer!!!!!!!!!!!!!!!!!!!!!!!!!!!!!!!!!!!!!!!!!!!!!!!!!!!!!!!!!!!!!!!!!!!!!!!!!!!
Let me say again:
!!!!!!!!!!!!!!!!!!!!!!!!!!!!!!!!!!!!!!!!!!!!!!!!!!!!!!!!!!!!!!!!!!!!!!!!!!!!!!!!!!!!!!!!!!!!!!!!!!!!!!!!!!!!!!!!!!!!!!!
We have been doing laundromat visits for about 6 months now (maybe longer???) and I couldn't be more thrilled about my opportunities to multi-task. Doing dishes while the laundry is going? Be still my heart. I haven't talked a lot about this added strain, because there was no point. I could complain about it, but I couldn't do anything to solve it other than to pack up the car full of laundry, take it to the laundromat and get it done. The upside is that everything was done at one time, but I'm happily trading in the everything-is-done-at-once card for the get-it-all-done-at-home-without-having-to-lug-it to-and from-the car-card. I never thought I'd be so excited about doing laundry in my life. Charles and I had a little bit of a power struggle tonight over who got to do the laundry. Crazy, right?
My business partner and I even worked on our very first collection that we'll be making available for DIY party throwers very soon. We designed the collection, took pictures, had a party to showcase it and now the work begins to get it listed and advertised. We've got our work cut out for us, but I'm excited about the many opportunities that come with the new ideas.
Throw in a couple of playdates, a giant poop explosion and cleaning out half of my garage and you get one very full week. Nothing deep or meaningful to say this week- just a lot of to do items checked off the list. It's nice to start a new year feeling like you aren't burying your head in the sand, though.
One fun thing...and I'm not sure how I will document this... I have resolved to
Take More Pictures in 2012
and to learn more about my camera. I really need a class. And a good post editing program. So, until then I'm learning with what I have. There were just a few favorites this week that I thought I'd share and weekly, I'm committing to posting the photos I'm playing around with. This week's are these: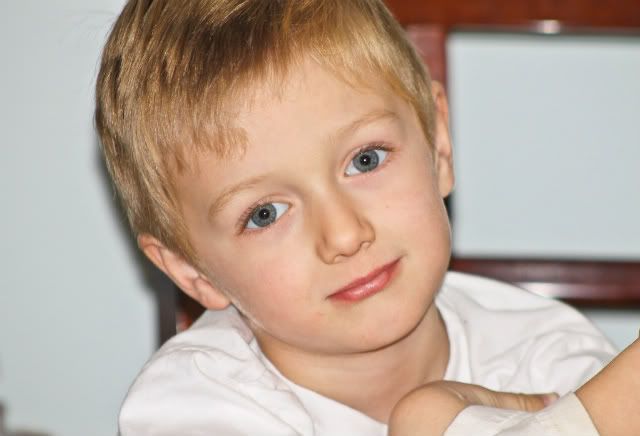 This series of Christian (as a surprisingly willing subject), were shot on my new telefoto lens. Stats: 400 ISO, 180mm, 1/200sec, f/5.0
I just loved the way this shot came out of a sign my design business helped create for a Casino themed party. I liked that you can see the dealer inside leaning over the table...just one of those shots that makes me happy.. Stats: 6400 ISO, 30mm, f/4.5, 1/20sec