I signed on many months ago, while I was still pregnant with Elijah, to be part of a book. I chose to be photographed for the book, and to put a face to the many expectant Mothers who find out that the baby they are carrying has Down syndrome. I decided to put it all out there- the fear, the nerves, the confusion...the Love, because I believe that these things will be important and sentimental keepsakes for my boys. Keepsakes that say that their Mother is not perfect or without conflict, but show that I Loved them. In the face of fear, I Loved Elijah.
The book was released last month and last night was the Los Angeles book release party for this book, called, "
I'm Down With You
". It was a lovely, simple affair held at a furniture design studio in LA, where people involved in the making of the book gathered to celebrate. Most importantly, it was the place where the models for the book were on hand to sign copies and get their moment of glory. I was quite out-of-place as a model in this book, because the subjects were all people-babies, children, teens and adults- with Down syndrome. We took a group photo at the party and then everyone commenced on having their books signed. The models were so excited to sign books and to be a celebrity for the evening. It was so heart warming that you saw nothing but ear to ear smiles or eyes brimming with tears and pride that evening. I had both. I did not bring Elijah with me, as it was really too late for him to be out and about, but brought a picture to show off my handsome little man to those who had only met me (including the photographer) while I was pregnant. I was happy to share the news of his birth, his sweet nature and the peace that I have felt since he was delivered to our family. I also got to see one of my favorites from the
photo shoot day
. Her name is Katelyn and I fell in love with her during the shoot. She was nearly 7 at the time of the shoot and just as adorable as could be. She has a zest for life, an infectious smile and is bright and smart. I remember feeling...well, relieved, really. I was relieved because she was almost everything you would ever want your child to be. Maybe she won't become an astronaut or a ballerina, but I have no doubt that she'll "become" something very important to a lot of people. In fact, she doesn't need to become it, she already is. She is an advocate for Love, for Joy, and a remover of fear- just by Being. I have thought so many times about Katelyn and her Mom, Kelly. Kelly made an equally important impression on me. She has a radiant smile (no wonder Katelyn has the same) and just a very serene, confident air about her. There are no excuses being made, no chip on her shoulder... just Grace. It was less about what she said, though I clung to every word, but more about how she acted. She acted like she was Fine. In fact, better than Fine. Happy. So, I knew I would be fine too. Probably even Happy. And I am.
I think we have a tendency to define ourselves by our careers and our "acts". When we talk about what our Purpose in life is, it seems people automatically talk about what their dreams for their careers are...how they will make an impact on society. Sometimes I think those things play into a person's Purpose, but sometimes they have nothing at all to do with it... I think that my Purpose has to do with me being a light through which people can see God's Love. I've spent my life doing things I love for work- things that won't go down in history books, but will live on in the hearts of people. I don't think these things, while they are worthwhile, are my Purpose. But they are part of the tapestry of events in life that mold me into achieving my Purpose. And I know that Katelyn and my little Elijah have a Purpose too. Their Purpose is just as valid as the winners of the Nobel Peace prize. It may or may not go down in history, but is important none-the-less.
I still have fears...many fears about what Elijah's life in the future will be. I've heard people say that their child (aged 8-20) can't yet read or write, and it stings. My heart drops when I hear this because my experience with reading and writing has been magical. Books create a world that I might never get to see first hand, invent characters that are so real and relatable that you think they truly exist, and transport you from an ordinary day into a world of adventure. Writing unlocks the hesitations of my mind. I can write, like today, not even fully aware of what I'm feeling, but here it is. If I could only write my communicative responses-I would be wittier, smarter, and always have the perfect comeback. And I'd never overreact. I'd be able to keep my cool at all times. Reading and writing is a gift and I hope that it's a gift Elijah gets to enjoy. Meanwhile I will do everything I can to help inspire a passion for books and writing. Although, the models for the "I'm Down With You" book mostly just signed their names, my favorite little model, Katelyn, signed what is truly most important:
I am Happy.
Katelyn
Thank you Katelyn.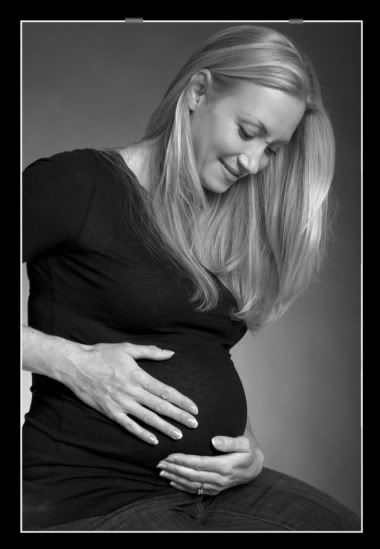 This is the photo that Jagatjoti S. Khalsa, the photographer & inspired author of this book, chose. "I'm Down With You" is available on Amazon or you can click here to order a copy. It is a beautiful coffee table book that brings new light and understanding to people with Down syndrome- by capturing their true spirit through photography.